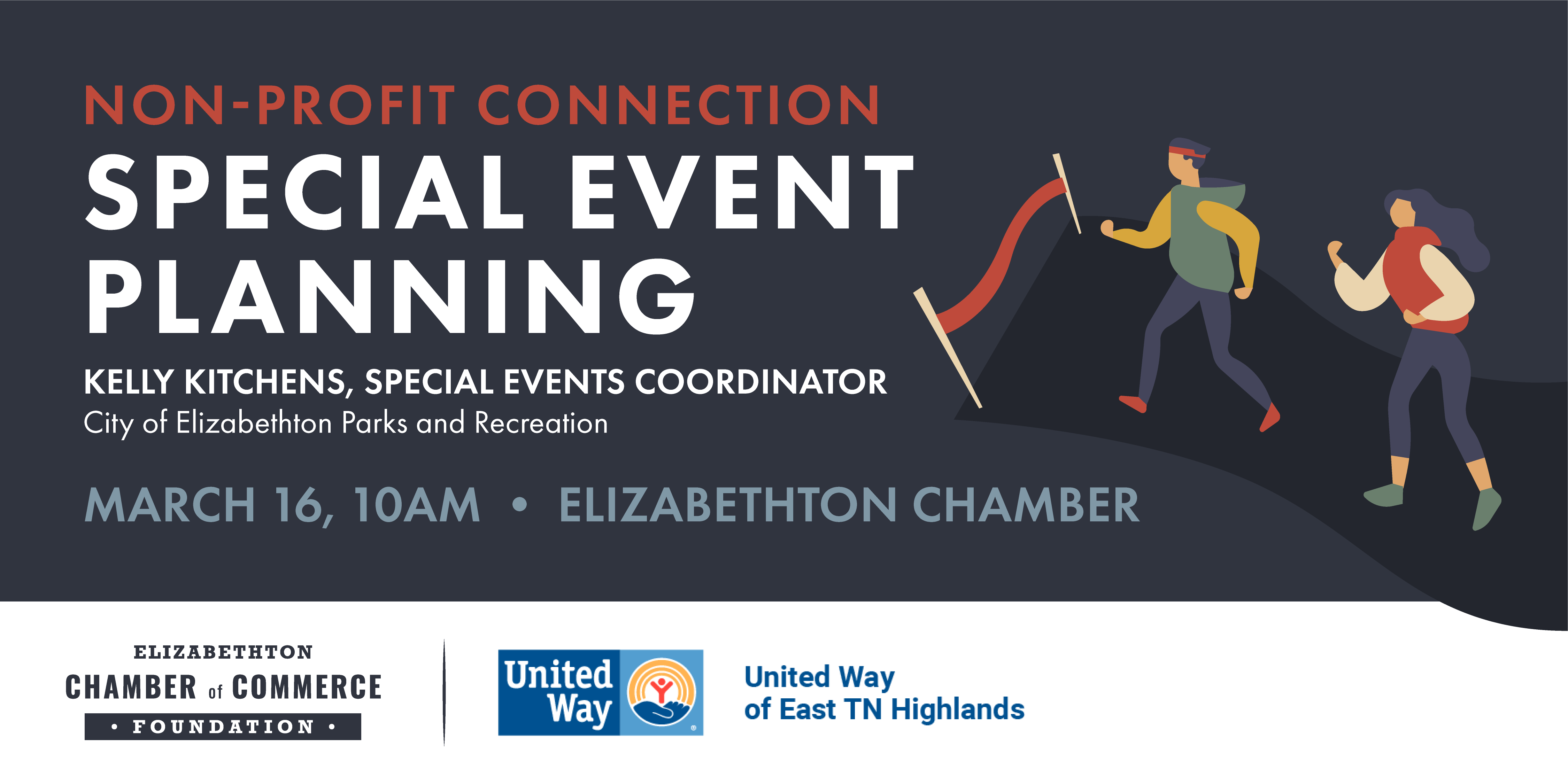 Are you a non-profit looking to host a special event? From 5K's to concerts, learn about some of the pitfalls to avoid and make your event a success from the start!
Our friend Kelly Kitchens, Special Events Coordinator with City of Elizabethton Parks and Recreation, will give you some tips to get the ball rolling and talk about her experience organizing so many great events for our community.
This event is free to any business or non-profit in our community.