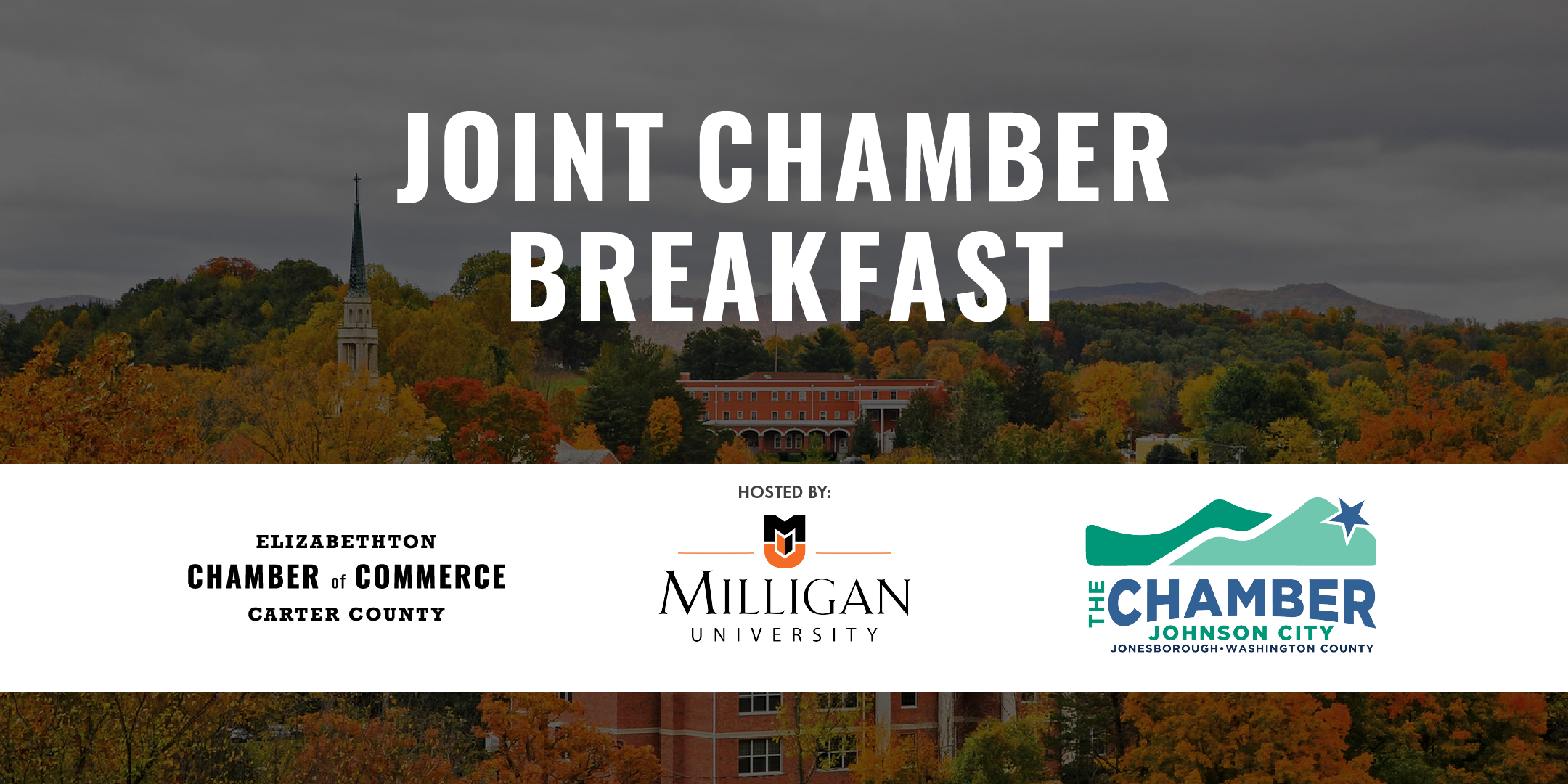 Network with your neighbors and learn more about what's happening in our area! We'll get started at 7:30AM with breakfast and our presentation.
This event, hosted by Milligan University, will be held in the McCormick Dining Center. When arriving on campus from the Milligan Hwy entrance, follow the posted signs for directions to the dining center, left off Blowers Blvd. to the top of the hill. Parking is available in all marked spots.
Breakfast will be provided by Milligan's food service.